Circle CRM Group Inc.
archaeology & heritage consulting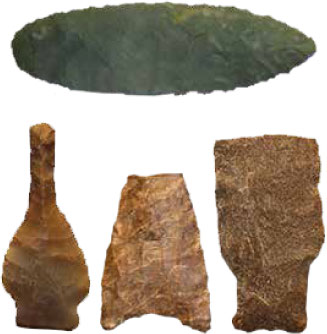 Circle CRM Group– a team of experienced professionals
We are professional archaeologists who share a common mission: to protect and promote understanding of historic resources. We believe in a balance of practical growth and development while preserving our cultural resources for future generations. Through great teamwork and collaboration we deliver consistent, quality historic resource services that exceed our client's expectations.
Meet our team of archaeology nerds!
Senior Management
& Permit Holders
Principal Archaeologist
Senior Project Manager
Senior Project Manager
Senior Archaeologist
(AB, SK, MB, YT, NT)
BC Team
Field Supervisor
Field Supervisor
Field Supervisor
Field Archaeologist
Field Archaeologist
AB Team
Field Supervisor
Field Supervisor
Project Coordinators
Senior Archaeologist
& Lead Project Coordinator
Assistant Project Coordinator & Field Archaeologist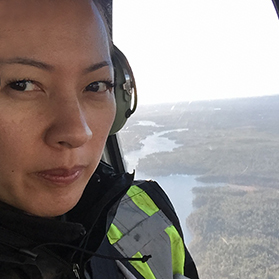 Margarita de Guzman
Principal Archaeologist
Margarita has over 17 years of extensive archaeological experience and knowledge in all services related to historical resource consulting. She is an approved permit-holding archaeologist in Alberta, Saskatchewan, Yukon and the Northwest Territories. Throughout her consulting career, Margarita has managed many large scale HRIAs and HRIMs, and recorded numerous historic resource sites. Her experience includes field assessments and mitigations for projects ranging from small-scale oil and gas to Class I pipelines and Forestry Management Areas, as well as infrastructure, power, residential/industrial subdivisions, and other developments in the private and public sector.
A graduate of the University of British Columbia, Simon Fraser University, and Durham University (UK), Margarita holds degrees in both Archaeology and Economics. Her Masters studies involved relational artifact analysis of three sites in central Europe: Austria, Hungary, and the Czech Republic. Upon completing her studies, Margarita spent 5 years working in Europe on a variety of archaeology sites including an Iron Age hillfort in Schwarzenbach, Austria, a complex Roman bath site in Grumentum, Italy and an Urartu fortress outside Yerevan, Armenia. Margarita also founded and co-directed the SVG Public Archaeology Program, a non-profit rescue excavation on the Caribbean island of St. Vincent. With the help of a select team, she completed two seasons of public excavations.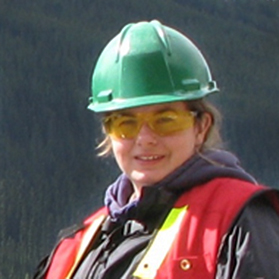 Kristin McKay
Senior Project Manager
Kristin has over 17 years of archaeological experience, and is a qualified permit-holding archaeologist for BC (Interior Plateau and Sub-Arctic/Boreal Forest), Alberta, Saskatchewan, Yukon, and Northwest Territories. She has been responsible for all aspects of HRIA/AIA and HRIM work for small to large-scale developments throughout these regions. With extensive experience in GIS, Kristin is responsible for much of the mapping and desktop assessments conducted at Circle. Having earned an M.A. and M.Sc. applying GIS to archaeology, her masters thesis focused on the creation of a 3D model of the Lucanian site of Roccagloriosa in southern Italy and the Lunt Roman Fort near Coventry, England. Kristin also worked a number of years as an archaeologist in England, and has developed archaeological management and predictive models for large-scale operations in northern Alberta.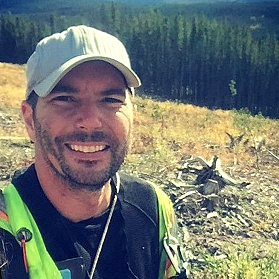 Jode MacKay
Senior Project Manager
Jode has over 17 years of archaeological experience, 12 of which have been spent in Alberta as a field archaeologist and site supervisor. He is a permit holder for the Interior Plateau in BC. Having worked in a variety of sites throughout Alberta, BC, Ontario, Jordan and the Caribbean, he is highly knowledgeable in diverse archaeological assemblages. In 2011/2012, he had the opportunity to be Field Director for the SVG Public Archaeology Program on the Caribbean island of St. Vincent. From May to November, he can be found at our seasonal office in Williams Lake, leading our BC team throughout the Cariboo and the Kootenays. When it comes to huffing it through the forest, he can't be beat.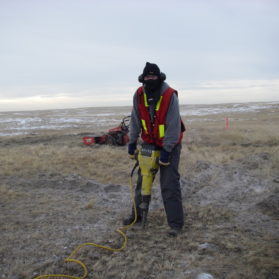 Matthew Moors
Senior Archaeologist
Matt bring two decades of experience to the Circle team, having worked in Alberta, Saskatchewan, the Yukon and the Northwest Territories in a wide range of environmental zones. His Masters research involved the analysis of distribution patterns of tipi rings and other sites near medicine wheels in southeast Alberta, and, notably, he led the excavations of the Hardisty Bison Pound and an associated campsite  that was determined to be among the most important Avonlea sites on the Northern Plains. Matt has led excavations of over a 1,000 square metres in Alberta, and probably participated in 1,000 more. We are excited to have him join our team as he works on his Ph.D., and we're hoping he brought his luck with him! Fun fact: he doesn't like winter archaeology. But who does?!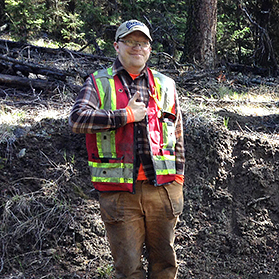 Lucas Towstego
Field Supervisor
Lucas is a field archaeologist with a BA double major in Anthropology and History from the University of Victoria. Based on Vancouver Island, field school found him investigating clam gardens. But when Circle discovered him in 2013, he left the clam gardens and became a field supervisor on our BC team. We think he's having more fun with us. Fun fact: Lucas loves CMTs!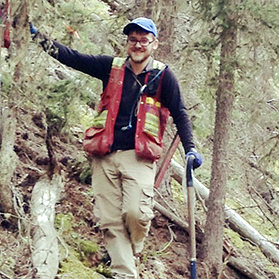 Duncan Trippel
Field Supervisor
Duncan joined Circle's BC team in 2015, straight out of Kwantlen Polytechnic University (Richmond, BC) with a Bachelor's Degree in Anthropology. His great attitude, efficiency and ability to learn quickly have made him a valued member of our team. It only took us three seasons to get a photo of him! And now he is a Supervisor. Way to go Duncan!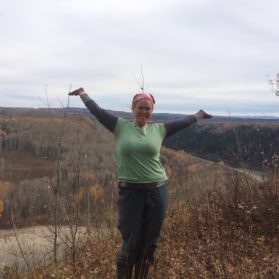 Shannon Wright
Field Supervisor
Shannon is a field archaeologist with extensive experience in both survey and excavation in BC, Alberta, Saskatchewan, and Manitoba. She has also worked in Jordan, and completed an M.Sc. in Archaeology with merit at the University of Edinburgh. Fun facts: she is also an experienced barista and used to sell jade! She also enjoys reading fantasy in her spare time. She is fitting in quite nicely and finding out #itsmorefunatcircle 😉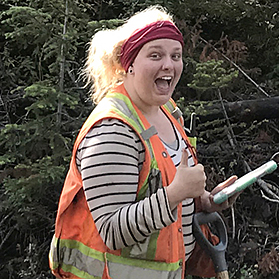 Brooke Gerard
Field Supervisor
Brooke is a field archaeologist with five seasons of field experience including mitigation and survey in BC, Alberta and Saskatchewan. A graduate from the University of Calgary, Brooke has been working in CRM since her university days. Brooke is quite possibly the happiest person on earth; she has a great attitude and she snaps into action whenever quads, argos, rhinos or people get stuck.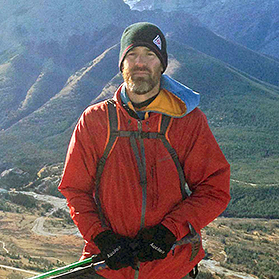 Kyle Belanger
Senior Archaeologist & Lead Project Coordinator
Kyle has 15 years of archaeological experience in Alberta and Manitoba and extensive experience in archaeological survey and mitigation in a variety of environmental zones: the Montane Cordillera, Boreal Forest, Plains, Parkland, and the Canadian Shield. Kyle holds a BA in Anthropology from the University of Winnipeg and has also dabbled in palaeontology. When he's not busy studying past remains, Kyle spends his free time in the backcountry of the Canadian Rockies.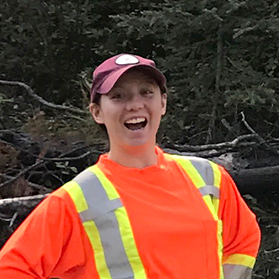 Amanda Wong
Assistant Project Coordinator & Field Archaeologist
Amanda is a junior field archaeologist with a BA from the University of Calgary; she has also participated in excavations in Poland and the Yukon. She initially joined Circle as a GIS practicum student, but we've decided to keep her forever! Amanda is a valuable asset to our GIS initiatives; she's already created two predictive models and is working on more. Amanda periodically escapes the office into the field and is proving she can keep up with the big dogs. Fun fact: She loves wild blueberries.